The Leadfoot Rally and Leadfoot events are brought to you by:
For all questions, comments, support and marketing please complete the form below.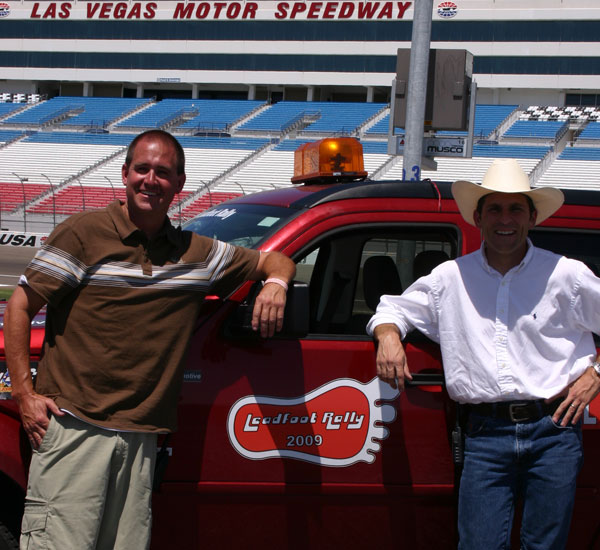 Mike Dudleston
Race Director
Dudleston spent the majority of his time behind the wheel in the NHRA Super Gas and Super Comp Classes where he was a National and Regional Event Winner. He is also the proud recipient of not 1 but 2 engaging in speed contest tickets while allegedly a regular on the So. Cal Street Racing Scene. When not getting his speed fix on the 1320 he found it in 125 Shifter Carts, Sport Bikes, and a 1964 Austin Healey Vintage Racer. Dudleston has a passion for anything fast, and lives to Surf. He is a lifelong Californian who calls Orange County home. mike@wheelmanproductions.net
Chuck Stovall Jr.
President/Founder
Stovall grew up in Arkansas where moonshine, small blocks and dirt tracks were a way of life. He began motorsports as a child by racing motocross. In his late teens he traded 2 wheels for 4 and drove dirt track ovals throughout the south. He is a former Sprintcar instructor and he has raced open wheel and full bodied cars. Most of his experience is on circle tracks but he is also a record setting road racer. Stovall now calls Denver, Colorado home where he loves to snowboard and can occasionally be seen turning laps at the local tracks. chuck@wheelmanproductions.net